STP 1000: Synthesizer Teapot

A functioning analog synthesizer and teapot
14 x 6 x 12"
Stoneware, Glaze, Hardware, Aluminum, Decal, Electronic Components, Tea
Built 2017
Volume 2 of Afternoon Tea and Jam Sessions
Streamed live on Wednesday, August 19th at 3:00pm EST.
Wen-You Cai and I had some tea while I played music with the teapot and other home made synthesizers. Also appearing in this performance was the auxiliary tablecloth, which influenced the music when cups were placed on its conductive surface. The Synthesizer Teapot was featured in the show Artists' Tools at Special Special, New York, NY. February-August 2020. Photos by Anais Weilenman
https://specialspecial.com/blogs/journal/afternoon-tea-and-jam-session-volume-2
Also check out Part 1. My collaboration with Tiri Kananuruk and Sebastián Morales
https://specialspecial.com/blogs/journal/teaandjam-vol1
Pot Amplifier

8 x 8 x 12 in.
Glazed Ceramic, Amplifier, Speaker
2018

This is an analog resonator chamber using a thrown ceramic pot as the space for sound to travel around. Below the bottomless pot is a speaker. The speaker plays whatever you feed into it and a microphone is placed above to record the sounds produced.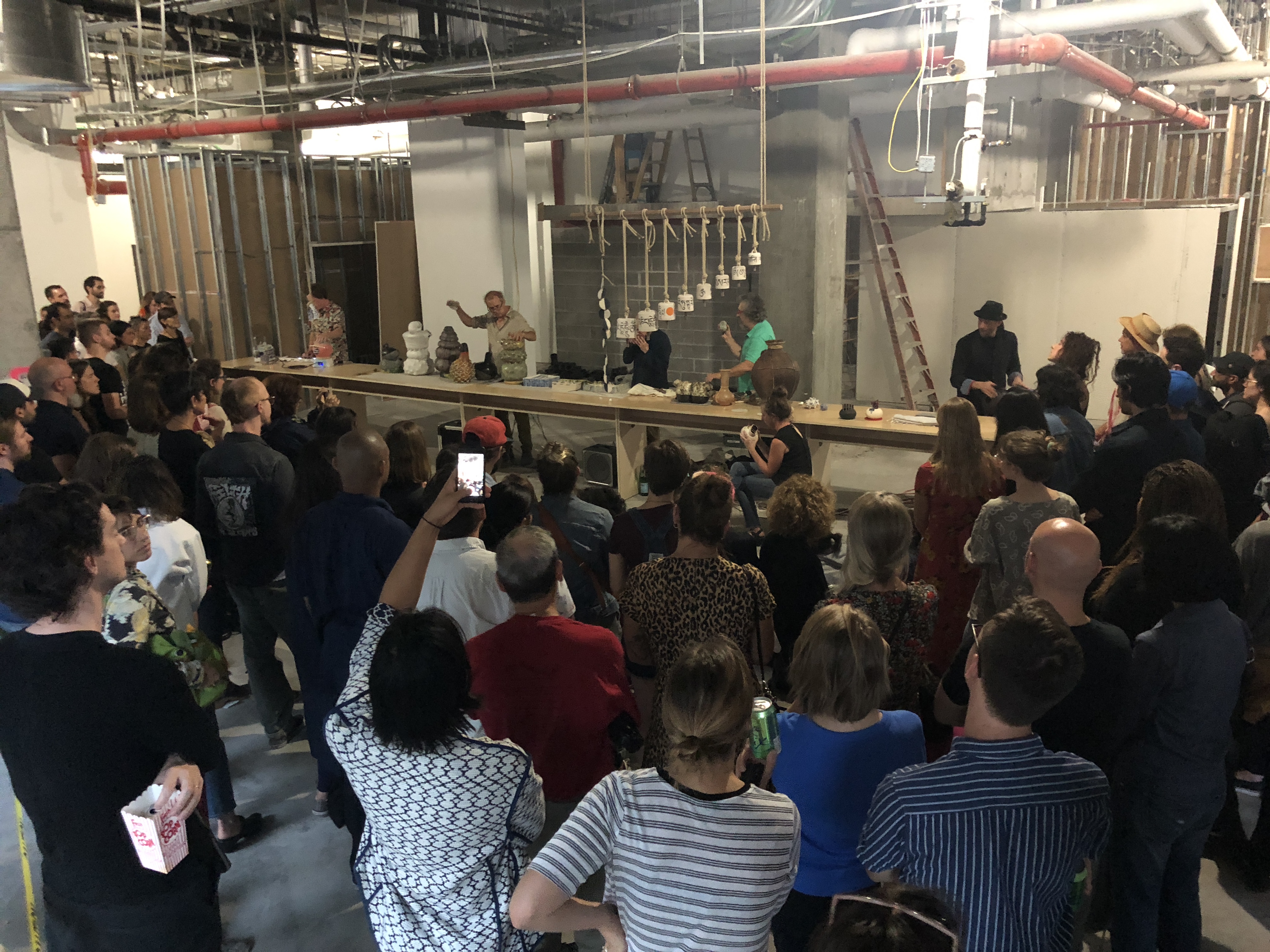 Sonic Mud
BKLYN Clay, Brooklyn, NY.
2018

I brought my Teapot and Pot Amplifier to jam with Kenny Wollesen, Doug Wieselman, Clare Burson, and Rich Stein in a concert of ceramic musical instruments.
The event was curated by Julia Elsas.